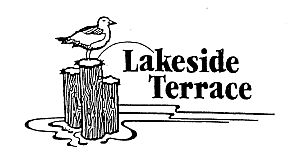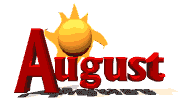 Seagull Soundings - August 2004

CRIME WATCH:  The lazy days of summer continue. Things are pretty quiet except for the occasional fox, but stay alert for any problems and help keep our community safe and crime free.

TRAVEL NEWS:  Check the bulletin board for trips and events available. Check with Mary K at 365-1131 for more information.

GOOD SAMS CLUB:  We would appreciate your cooperation, when we have a funeral meal to prepare. A notice announcing the arrangements for services, fellowship and meals will be posted in the clubhouse on the bulletin board as soon as we have the information to pass onto the park residents. Please use the sign up sheets. We must know the number of people who plan to attend said function. We can then be prepared to make the fellowship memory more comfortable for the bereaved.

WELCOME:  Hello and welcome to Donna Sanders of 33 Lake Griffin Drive, Lakeside Terrace's newest resident.

FREE FLOWERS:  One of our Lakeside Terrace residents has an abundance of summer flowers growing in their yard and is unable to tend to them and for this reason they a re offering the flowers to any residents who would like to cut a bouquet for themselves. If interested, please contact Rich & Peg Aniol at (352) 314-2477 for additional information.

FOUND:  A brown plastic trash can ( in good condition ) was left at Evelyn Heinfelds home by the garbage man. If you are missing your  "can", contact Evelyn at

326-8541 to arrange pick up of same.

                                                 FROM THE MANAGERS

We are out to make Hometown "America" beautiful. Thank you for noticing the new signs that were put up last week. We have quite a few projects planned for this year yet as well.

We are wondering where all of our residents are from  or want to be known from. We will have sheets available for you to sign now or when you return to us. Thanks  (will it be NY or MI ahead??)

Please stop in when you can to verify phone numbers for our new residents mainly. All residents, if you have not signed that you are 55 or older, please stop in as well. This is very important for the community to retain our status as a "senior" community.

LATE CHARGE:   Beginning in August, the late charges go on the accounts automatically so please either send your checks ahead and make them for the date they can be deposited or mail them at least a week before they are due.

Rent is due on the first and your grace period is up on the end of the fifth day. No exceptions will be allowed from hereon out, so please don't embarrass you and us by asking. When you mail on the 5th, you know already that it is going to be late. Thanks in advance for your cooperation in this matter.

REMINDER:  When you are having your lawns mowed, please remember that the shrubs grow as well. This is part of your yard maintenance. This also pertains to the trees in your yard.








Thanks
                                                                                   Gail & Viv Virgo

                                                                                    Your Management Team

AUGUST BIRTHDAYS: Bill Bumbalough, Betty Connolly, Jack Henefelt, Jane Jackson, Ellen Lueker, Bob McMurtrie, Peggy Miroff, Fred Mitsch, Dot Sipe, Al Sumrall, Bonnie Wehling, and Ruby Cribb.

AUGUST ANNIVERSARIES: Dave&Jan Bohlinger, Wilbur&Janet Cutler, Ron&Lee Hayden, Jack&Nita Henefelt, Jack&Phyllis Levengood, Dominick&Jennie Mandaglio, and Bob&Bonnie Wehling.


To our neighbors who were ill or hospitalized recently, we wish for you all better days and healing too combined with good cheer and strength. In July the Sunshine Club
Sent get-well cards to Dave Bohlinger, Sophie Kahl and Harriet Reeves.


Our sympathies are extended to Bob Wehling for the loss of his sister, to John Reeves for the loss of his mother, to Ann Reeves for the loss of her brother, and to A.V. and Norma Fudge for the loss of their daughter.
BAD NEWS FOR THE SEAGULL: Our Word Processor has "bit the dust". This issue of the newsletter was done the "real" old fashion way (I can't believe I made my living on a typewriter). You don't want to know how long it took or how many errors I corrected (and those you find I didn't). So, I don't know about the next issue-----stay tuned.








Dorothy
.The Seagull Soundings

  Seagull Soundings-- is the newsletter for Lakeside Terrace Residents

.LAKESIDE TERRACE WEBSITE:

As of Sept 1st the domain name for our web site is " lakesideterrace.net "                  

Going to lakesideterrace.net will take you right to our main page of the web site.          

Tell your family and friends if they want to see our website to just go to lakesideterrace.net

If you have any new ideas or comments for the web page please let me know and if you have anything that you may want to share with the rest of our community please send it to me at LTseagull@aol.com and please include your name.

You can also e-mail me from the Lakeside Terrace web site.

Rich Aniol

"CRAZY GRINGOS"'

Tuesday, July 20th  a small group of "crazies" motored to Crazy Gringo's to listen to Karaoke, we left the clubhouse at 7:15 p.m. and arrived in time for the start of "STARS TO BE" at 8 p.m, We had a wonderful time, enjoyed listening and watching the stars of tomorrow do their thing with their favorite song, some very good, some good, and some that needed more lessons but not one really bad one in the whole group. Speaking of BAD, Does anyone have any suggestions on how to hold George Douglas down, his presence in the group makes us unforgettable to everyone at Crazy Gringos, he danced in the aisles, with our waitress, we were so afraid he was going to sing that we finally started ordering more "Vibes" for him and got him to a point he thought he was in his own bed, but guess what, he was still kicking. We plan to do it again so anyone wanting to go or drive let us know and we will get another group together. Thanks for everyone's cooperation on coming together on such a short notice.

Thanks again,

Ruth

APPLAUSE !! APPLAUSE!! APPLAUSE!!!

Much Thanks To Rich Aniol for the superb job he did in setting up the Lakeside Terrace Seagull Soundings Newsletter on line. Now all residents, either full time or winter residents, are able to read the newsletter either delivered in print or on line. What a wonderful job he did with the set up and all the graphics and how lucky are    we to have such a talented resident.......KUDOS TO YOU FOR A JOB WELL DONE RICH !!!

Dean Vann has been contributing some helpful and interesting articles to our Lakeside Terrace Seagull Soundings and we sincerely appreciate him taking the time to fill us in on some very healthful articles to keep us abreast of what we should be doing to keep happy and healthy. Thank you Dean for taking an interest in our community and residents.

On Monday, May 31st, Dean Vann and Ruth Mosman hosted a delightful Memorial Day Cook Out and Pool Party. Residents attended and enjoyed a menu of some "Belly Buster" hot dogs, and "Delicious" hamburgers, potato salad, baked beans, chips, watermelon, coffee and cake. Our thanks to Dean and Ruth, Mary Douglas & Ruby Cribb, Lee Hayden. Also to the many wonderful friends in attendance as always who jumped in to help clean up the kitchen.

Twelve Veterans (male & female) from WW II, Korean Conflict, and Viet Nam, were honored with a reading of their valor, and invited to go through the buffet line first.

The Pool Balloon Toss was great fun with Chuck Matthews receiving the most hits, compliments of Judy LaQualia. Eight people participated in the pool raft races and Chuck Matthews was declared the winner after Ron Hayden who was in the lead was disqualified by the judges for jumping off his raft to touch the wall first. Ann Reeves would have no doubt been the winner however Allan dunked her & her raft just as the whistle blew for take off. Allan has not been seen since.

45 people were in attendance and from all indications of lights out at 7 PM everyone had a wonderful time.

As always our resident 50/50 gal Evelyn was Miss reliable and provided us with a 50/50 Raffle.

Thanks also to Allan Reeves who had our music timed perfectly for various themes and readings and honors.

The pool is a delight this summer as evidenced by the many residents who frequent it often. We see Betty Connolly, Lee Connolly, Brenda Murray, Dick Smith, Ellen Lueker, Jack and Phyllis Levengood, Bob and Jean Duncan, Jean Lahr, Jeanette Valentino, Pat Voelker, Betty and Bill Bumbalough, Ruth Mosman, Dean Vann , Peg Aniol, Lee Hayden, Ron Hayden, Dottie Thompson, Mary Sullivan and many others enjoying their moments at the pool...exercising or just having fun. How lucky we are to have such a lovely pool to enjoy the summer heat in.

Lakeside Terrace residents and friends were treated to a delightful Fourth of July Community Party hosted by Pat & Wally Voelker, Jeanette & Paul Valentino, Peg & Rich Aniol, and Jean & Jim McFerren. Over 50 residents and friends attended the party where they were treated to chicken, rolls, tossed salad, potato salad, beans, deviled eggs, chips, olives, pickles, watermelon and ice cream, coffee and lemonade.

Much thanks to the committee members and to all those wonderful residents who always jump right in to help clean up. We are fortunate to live in such a terrific community full of generous people.

Jean McFerren led the group in prayer after which they all recited the Pledge of Allegiance. Ethel Marshall offered a delightfully funny Blessing that was read by Pat Voelker and Beinie Carey led the group in singing in a rousing rendition of "God Bless America".

Thanks to our dear 50/50 lady, Evelyn Heinfeld and congratulations to winner Pat Voelker who, by the way, pulled her own number much to her chagrin.

It was truly delightful to see old friends Patt & Carolyn Meara join us for the day. Patt & Carolyn , you are welcome guests at Lakeside Terrace anytime.

Many of the residents stayed at the clubhouse to play cards while others enjoyed a sunny day at the pool. It was an enjoyable day for all.

WELCOME!! WELCOME!! WELCOME!!   To MIchele Lennon who will be residing at 30 Sunrise Lane finally as a full time resident. Sisters Pat and Lee , along with Mom Betty Connolly say thank goodness as it has been way too long a time in coming.


Many thanks to Pat Voelker who supplied a good deal of information for the Seagull Newsletter again this month. I especially am gratefull since my word processor went on the fritz.......rats!!!!!

                                                                       Dorothy

THE MEASURE OF A MAN by Pat Voelker

You never know a man, until he has lived his life and then left this world.

You can never judge a man, until you have traveled the road from start to end.

And so it was with Dad.

When we were young, we didn't know anything, least of all how to judge a person.

All we knew then was that He was our Father, our Dad and as such his mere presence was

enough.

As we grew older we recognized certain characteristics and also became aware of some faults.

We judged quite harshly then as if there were only black or white, good or bad, no gray or in

between the two.

And so it goes as you mature.

Along with your maturation your visions cloud with judgements based on early experiences.

You forget how to see, but merely look and base your thoughts on what your eyes behold, never

letting thought, or reason guide you.

But I believe that the measure of a man can only be true if you take time to look past the vision

into the heart and soul.

The measure of a man should be based on that journey and I was grateful for the chance to take

that journey with my Dad.

Although September 11 means a lot to our nation, it holds a deeper meaning to me. September

11, 2003 was the day my Dad died. His journey ended on that day with his daughters by his side.

Mom, and the three of us girls took the long journey with Dad and on the way we made

discoveries we might never had realized had we not been totally involved in the process.

Dad loved his ice cream, and his Hershey Chocolate Bars. Almost every day of his four years

residency in the nursing home Dad had a least one visitor. One of us girls or Mom would be there

every day unless a snowstorm made it impossible to get there. It was imperative that Dad have

his ice cream, love in a dish I call it, and we never let him down. We would smuggle in and hide

his Hershey Bars and mints too. Dad often times was convinced that the aides were stealing

them but that was after he actually had eaten them and then hid the wrappers in his coat pocket

in the closet. Most of the time he was alert and quite aware of everything. He would have been

disappointed and lonely if he did not see someone each day....and although it was hard, and

sometimes took great sacrifices, none of us would ever disappoint him.

There were special moments when he said thank you, and others when he would express how

glad he was that he had daughters as he realized that they were the good and faithful caregivers.

Yes Dad loved us all in his own way. But he was of that generation that was unable to express

love in words often.

Special days Wally and I would have him for dinner at our house on the lake. He loved to come

up and talk fishing or baseball with Wally. He loved the boxing matches on TV too.

When I moved away it meant double duty for my sisters and mother. It was hard on me but

harder on them because they still made sure he had a visitor every day.

We called Dad "The Ice Cream Man"

When Dad became seriously ill and Mom and I had to fly back from Florida because he was in the

hospital we knew it was near the end. Still, at 90, facing mortality, he wanted his ice cream. And

he got it.

I want to say, the journey was the most important thing in my life. I learned most about my father

not only from the way he lived his life, but also from the way in which he left it. And I also

learned a lot about myself as well.

The Measure of a Man is based on who he has become...not who he was at the beginning, or mid

way in life, but who he was at the end.

There was never a day that he hated or resented us girls when we had to put him in a nursing

home because it was too much for mom to take care of him. He accepted his lot in life graciously

and without blaming us. He lived each day there with some humor, some sadness, yes, some

sorrow, some anger but most of the times with a surprising grace.

I saw the real man at these moments and I thank God for being given the gift of sharing those

moments with Dad. They were all to precious.

At the end, at age 90, Dad passed on leaving us behind. He left me much wiser than I had ever

been.

And that, I think, was how it was meant to be.

I love you Dad.

.AMERCLAN LEGION POST 219

LOCATED IN FRUITLAND PK



WE ARE PLANNING A TRIP TO WASHINGTON  D.C.


IN THE THIRD WEEK OF OCT (TENATIVE DATE)


IT WILL BE A 5 DAY TRIP.  ARRANGEMENTS WILL

BE TAKEN CARE OF BY THE LEGION. WE ARE PLANNING

TO FLY WITH A CHARTED PLANE.

YOU DO NOT HAVE TO BE A LEGION MEMBER TO GO.
PRICES WILL DEPEND ON NUMBER OF PEOPLE

ATTENDING. THE MORE PEOPLE THAT GO THE L0WER

THE RATES.

PLEASE CALL JOAN SANTELLA

FOR ADDITIONAL INFORMAT0N

(352)728-1571

Senior Wedding     (Submitted by Dean Vann)                                                        

Jacob, age 92 and Rebecca, age 89, living in Florida at Lakeside Terrace, are all excited about their decision to get married. They go for a stroll to discuss the wedding and on the way they pass a drugstore, just down the road from where they live. Jacob suggests they go in. Jacob addresses the man behind the counter: "Are you the owner? "The pharmacist answers, "Yes."                                                   

Jacob: "We are about to get married. Do you sell heart medication?"              Pharmacist: "Of course we do."                                                                                    

Jacob: "How about medicine for circulation?"                                                       Pharmacist: "All kinds."                                                                                                     Jacob: "Medicine for rheumatism, scoliosis?"

Pharmacist: "Definitely."

Jacob: "How about Viagra?"

Pharmacist: "Of course."

Jacob: "Medicine for memory problem, arthritis, Jaundice?"

Pharmacist: "Yes, a large variety. The works."

Jacob: "What about vitamins, sleeping pills, Geritol, antidotes for Parkinson's disease?"

Pharmacist: "Absolutely."

Jacob: "You sell wheelchairs and walkers?"

Pharmacist: "All speeds and sizes."

Jacob says to the pharmacist:

"We would like to use this store as our Bridal Registry"

Comment: We are only as old as we think we are,  enjoy your young age now and never look back.