Found: Alligator

in back yard at

51 Wintergreen Dr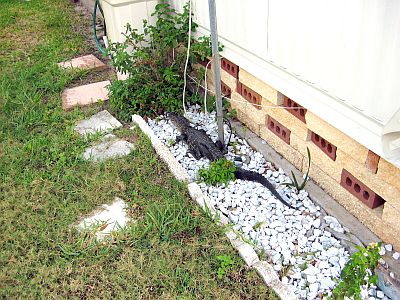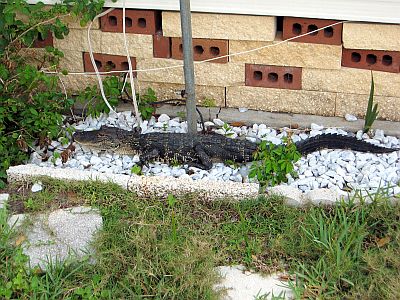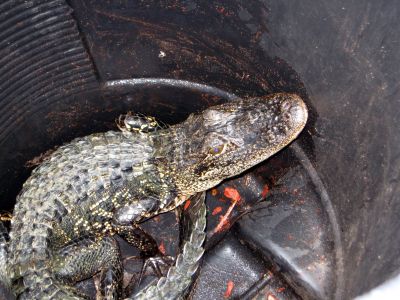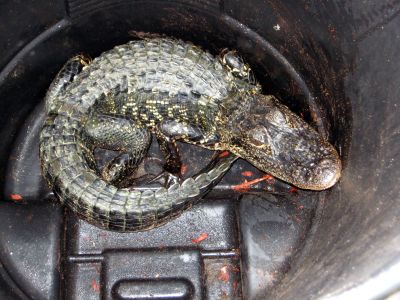 This gator was observed by Sue Rice

as the gator was going for a Saturday morning stroll in their back yard. Sue called Doug and they went outside and told their neighbors Rich and Peg Aniol.

As the gator continued it's stroll and refused to sit or stay as instructed, someone suggested to stop it from going under someones home or continuing on so with the wifes cheering us on with be careful, it's gonna bite you, make it stop running, look out, it's turning around.

Doug armed with a shovel and Rich with a garbage can, after some chasing and a short struggle, it was finally captured  without any violence and got it in the garbage can and then took it down to the lake and let it go.

When first observed the gator appeared to be about 3 feet long but as the story is retold it gets bigger and bigger.