The Seagull Soundings
The newsletter for Lakeside Terrace Residents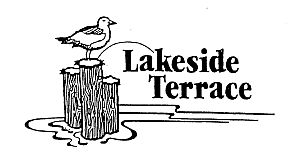 SEAGULL SOUNDINGS FEBRUARY 2006
BE REMINDED SOCIAL CLUB MEETING ON TUESDAY,
FEBRUARY 7th
WELCOME: We wish to welcome back former residents, Marilyn and Walt Sledge from Illinois, who will now be living at 62 Terrace Drive and Pat Clark of Ohio who will be at 65 Wintergreen.
THANK YOU:
"I would like to thank all the wonderful people who let me draft them into work on the "Casino Night" party. We all worked hard to make this a fun event for the community. Thank you all!"
Jan Bohlinger
Gary and Nora Beck would like to thanks everyone for all their cards, calls, good wishes and prayers during Gary's recent hospitalization. They are certain your concerns and well wishes helped to speed his recovery.
You're invited!! Saturday, February 4th, between 8 a.m. and 2 p.m. to the clubhouseCoffee and donuts in the a.m, Tag Sale, Bake Sale, lots of Crafts and Lunch (potato soup, hot dogs, beef barbecue) in the p.m. Since you're reading your Seagull, you know as a park resident you may come for a sneak preview of the tag sale from 6 till 7 on Friday evening. We would appreciate donations of baked goods for the bake sale on Saturday a.m. Hope to see you all there!!
NEEDED: We are collecting colored plastic lids from the tops of spray cans. We plan to make miniature flower arrangements for Nursing Home residents. A collection box is in the laundry room. The Red Hatters & Crafters thank you
The request for emergency food from the local food pantries has increased dramatically this year. Everyone in the park is invited to donate food items that may be placed in the basket in the laundry room. If seasonal people have large amounts to donate when they leave in the spring, I'll be glad to pick them up. Call Jean McFerren at 729-1657.

LAKESIDE TERRACE UPDATE
FEBRUARY 2006
A Big Thank You
To Chet & Vera for the time and effort they put into
buying a big screen TV/DVD for the clubhouse. Also thanks is extended to Hometown America for their generosity.
ADDRESS INFORMATION
Please use this form to add or change your information. You can put this sheet in the Social Club box at the clubhouse, drop it off at my house (20 Lakeview Drive), or call me and I will pick it up at your house or you can e-mail theinfotomeatcakolbe@yahoo.com. I need this info as soon as possible. We would like to have the directory to be as up-to-date as possible for the next printing. Thank you for your cooperation.
PLEASE PRINT
Last Name(s)
First Name(s)
Address
Phone
Home State
-------------------------------------------------------------------------------------------
Seems like it was just the other day and we were welcoming in the New Year. A number of residents attended the New Year's Eve Get Together and welcomed the New Year with a champagne toast at midnight.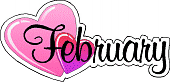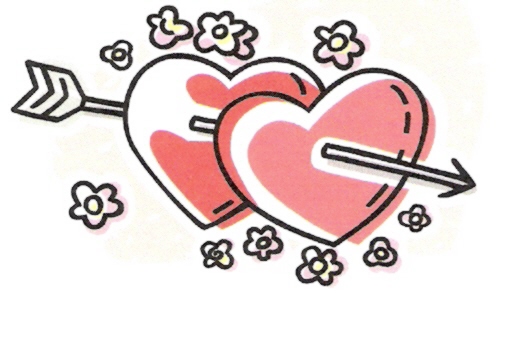 The following items were presented at the January meeting:
Harold & Charlotte Spence reported 59 attended the Christmas Home Alone dinner and 4 meals were delivered. Harold also reported that the organ had been cleaned & repaired for a cost of $209.00.
Nominating Committee appointed. Michele Lennon, Sally Cannon, Sandy Kurtz, Shirley Hassom & Norma Fudge volunteered.
Approved $200 seed money was allotted for the Valentine Party on February 18th. Approved $400 seed money was allotted for the Come to the Islands Party on March 26th. Approved $150 was given for the Mardi Gras party on Februarry 25th.
Walt Karwarsinski reported on the committee findings on split ticket prices. They gathered information from 16 parks in the area - 7 had social clubs, 9 had none; 4 charged dues up to $10. Most events were pay as you go; there were no split fees. The committee recommended no split fees. After a discussion a motion to eliminate split fees was passed (44 to 12).
Don Paquette invited people to couples country dance lessons on Sundays from 4-6 p.m.
Jan Bohlinger, Bingo Chairperson, expressed a need for floor workers and callers for bingo. If you are interested in working, please contact Jan.
Harold Spence will teach cribbage on Mondays at 2 p.m. Harold has also set up a computer class for dummies will at 10 a.m. on Tuesdays.
Loren Foote was authorized to check prices to replace the microphones that don't work.
There will be a lot of activities/events going on from now through March - so please be sure to check the Seagull and bulletin board in the clubhouse for information on what's happening.
Travel information is posted on the bulletin board. sign up sheets are in the book by the Travel board include:
Tampa Downs January 31 st Tuesday Full - 17 people
Rivership Romance February 10th Friday Full - 22 people
'Menopause - The Musical' March 15th Wednesday Full - 28 people
Starlite Princess Riverboat April 6th Thursday
There is a sign up sheet on the board for the Sun Cruz Casino cruise - either February 16th or

March 2nd. If interested, please sign up. At last check - it looks like we will have enough people going on the 16th. Sign up deadline for the 16th will be the 1 st as I need to get the number to our travel agent.
Money for Menopause - The Musical is due now. Ifl haven't contacted you, please call me so I can pick up your check. Thanks!
Meet Your Neighbors was held on January 12th. Residents learned about the events and activities that are available here at Lakeside Terrace. Of course, we had all kinds of goodies to eat - thanks to all the good cooks we have in our community. Thank you to everyone who provided the info and for working on the event or activity.
I haven't had a chance to work on the February agenda but do know that the Nominating Committee will be presenting the Slate of Officers for next year. We will also be asking for authorization to update our audio equipment at a cost of $222.80 - this is a much needed update as we do have a lot of events that require the use of the microphones and the majority of the time they don't work. FYI: The Board did authorize an expenditure of$50 to upgrade the bingo sound system. Loren Foote has set up a separate audio system for bingo and donated speakers for it. Thank you, Loren.
Carole Kolbe, Social Club President
REMINDER
February 7th Social Club Meeting 7:00 p.m.
February 11 th Breakfast Buffet 8:30 p.m.
February 18th Valentine's Party 5:00 p.m.
February 25th Madri Gras Check board for time

NOTICE
Beginners Line Dancing Time Change: Now 11:30 a.m. on Mondays in order that some of the Water Aerobic people can join the line dancing.
Jan
BE ADVISED THAT DUE TO THE VALENTINE'S DINNER, THERE WILL BE NO COFFEE AND DONUTS ON SATURDAY, FEBRUARY 18TH.
CRAFT CALENDAR OF PROJECTS
FEBRUARY 2 No special project getting ready for tag sale.
9 $4.00 Hats -- Jan Bohlinger
16 Raggedy Ann Dolls -- Joy Hahn
23 Community Quilt Squares -- Glenda
MARCH 2 Angels -- Cheryl Bishop
9 Ribbon Roses, other flowers --Carolyn Elliot
16 Quilt -- Glenda
17 All day paint class
23 Making different types of cards -- Shirley & Jan
30 Bunny Hats -- Jan
APRIL 6 Santa Hanging
13 Santa Hanging
Also coming is jewelry making. Please keep checking the bulletin board for sign up sheets.
Thank you,
Shirley Hasson
Sally Cannon
Jan Bohlinger

The Thursday afternoon crafters met and took a class in painting and rouging where each member drew and learned by instruction how to complete this project. Those members had a wonderful time and not only enjoyed the class immensely but were delighted to find that every member produced a lovely, one of a kind art piece. On January 19th a second class was held with Jan again in charge. The group had a delightful time learning the painting and rouging technique and proudly displayed their work. Jan has one more class scheduled so check with her to see if there are any more openings available. Jan will try to bring another class to the community in the coming months so check the bulletin board for information and sign up sheets.
Shirley Hassom was in charge of a Bracelet Making Craft Session held on Monday, January 23 at the clubhouse. Over 16 residents met and made a beautiful variety of Treasure Beads Bracelets. There was a large selection of beads to choose from and each person displayed their individual selections and personally handcrafted pieces. Thank you Shirley for this wonderful afternoon. Shirley will try to schedule another class possibly in March for those who would like to join the class so check the bulletin board for additional information and sign up sheets.
The Meet Your Neighbors get together was held on Thursday, January 12, at 7pm. Residents, new and old were invited to come and meet their neighbors and get acquainted over coffee and desserts. They were introduced to many of the activities and events at Lakeside Terrace by those committee chairpersons who conducted them. Coffee was provided by the Social Club and each resident was asked to bring their favorite dessert to share. Carole Kolbe was in charge of this event. Thanks to all those people who came and enjoyed the event. Nancy Vollmer won the 50/50 drawing.
On Friday, January 13 The Lakeside Terrace Boat Club made a boat trip to Nelson's Fish Camp for a day on the lake and a delightful lunch with friends and neighbors. Charlie Barcus noted that 7 boats made the trip with approximately 44 people enjoying the trip. The boats met at the Lakeside Terrace Dock and traveled together up Lake Griffin arriving at Nelsons around noon. It was quite a nice group and despite the threats of rain and possible tornados everyone had a wonderful time. Residents are encouraged to check the clubhouse bulletin board for the next scheduled boat trip.
On Saturday, January 14, Lakeside Terrace held a Breakfast Buffet from 8:30am - 9:30am under the chairmenship of Nancy Vollmer and her committee consisting of Nancy Barcus, Nancy Vollmer, Shirley Harrison, Peg Aniol, Lee Hayden, Sue and Doug Rice, John Waite, Rich Aniol. Doug Rice lead the group of over 115 residents in prayer. The committee provided a delicious buffet consisting of fruit cup, orange juice, coffee, scrambled eggs, ham, bisquits and gravy , grits, bread pudding, coffee cake, and english muffins.
Charlotte Vique won the 50/50 drawing and Dave Bohlinger and Frank Hamilton both won free tickets to the next breakfast..
Thanks to a wonderful committee who certainly worked hard to provide such a delicious breakfast buffet for the Lakeside Terrace Community to enjoy. We are extremely fortunate to have such a terrific committee to provide our community with such a wonderful breakfast.

Norma Fudge and Shirley Hassom encourage all those who may be interested in playing Phase 10 to join them on Fridays. If you don't know how to play they assure you that someone will be glad to teach you. So check the bulletin board and don't be afraid to join the group.
Richard Byrd and Doug Rice announces that they have almost 40 men golfers from lakeside Terrace signed up to play golf on weekly trips on Tuesdays to four different golf courses. Richard says they are all having a great time and they invite anyone interested to join them.
Some women have expressed a desire to start a golf league and Richard said that he would be happy to help them set up a league. So ladies if you are interested here is your chance to get started.
Lakeside Terrace Bowling is in full swing with over 40 residents taking part in this seasons bowling on Wednesday afternoon at 1 pm at Leesburg Bowling lanes. Doug and Sue Rice encourage all those interested to check the Bulletin Board at the clubhouse and join in the fun. Everyone has a great time enjoying the
exercise and fun.......and all are welcome.
The Lakeside Terrace Bowling results for week 12. January, 11:
Male
High game scratch Wally Voelker 227
High series scratch Wally Voelker 620
High game hdcp Jim Norkiewicz 264
High series hdcp Jim Norkiewicz 684
Most pins over avg Jim Norkiewicz 75
Female
High game scratch Sarah Emerson 194
High series scratch Sarah Emerson 477
High game hdcp Sarah Emerson 238
High series hdcp Dot Norkiewicz 611
Most pins over avg Ellen Lueker 47
The Lakeside Terrace Bowling results for week 13. January, 18th:
Male
High Game Scratch- Dennis Hahn 224
High Series Scratch- Dennis Hahn 566
High Game HDCP- Dennis Hahn-250
High Series HDCP- Jim Norkiewicz-654
Over A verage- Dennis Hahn 57
Female
High Game Scratch-Ardena Nielson-173
High Series Scratch-Ardena Nielson-478
High Game HDCP-Lee Hayden-226
High Series HDCP-Lee Hayden-624
Over A verage- Lee Hayden 45

Charlotte Spence announces that Cribbage is being played at 2:00pm every Monday in the clubhouse. Again, everyone interested is welcome and there are always people there to teach you how to play if you do not know the game.
Nancy Barcus announces that her Euchre group meets every Wednesday at 9am and Bonnie Hamilton is in charge of the evening Euchre group that plays every Sunday at 6:30pm. Both welcome anyone who would like to play and lor learn the game. Joe & Esther Fitzwater welcome any Bridge players to their games on Tuesday.
A new Couples Line Dancing Class is scheduled from 4 - 6 pm every Sunday provided by Don and Mary Ann Paquette. All those couples who may be interested in learning to Line Dance are encouraged to come and join in any Sunday.
Pat v.
FEBRUARY BIRTHDAYS: Nancy Barcus, Nora Beck, Christine Caiado, Bill Cannon, Dottie Degnan, Dot Doerr, William Griffm, Ron Hayden, Evelyn Heinfeld, Lucile Hurley, Edward Ignatowski, Carole Kolbe, Tony Labiak, Jack Levengood,
Jim McFerren, Ann Mitsch, Agnes Payne, Virginia Parkerson, John Reeves,
Richard Sipe, Phil Smith, Gene Sullivan, Ray Vique
FEBRUARY ANNIVERSARIES: Walt & Mary Karwasinski, Charlie & Gloria Matias
"As you may have heard by this time, Stella and I have sold our home in Lakeside Terrace. We would like to say "Thank You" to all of the friends we've made over the past 20 years. We are going to miss you! ! We will be leaving for home in
Minnesota on or about February 21 st. Perhaps, God willing, we'll see you all again next winter."
Ron & Stella Schmitz

For the Month of January 2006
To our neighbors who were ill or hospitalized recently, we Wish for you all better days and healing too, combined with good cheer and strength.
Get Well and Thinking of You Cards were sent to
Esther Fitzwater
Angelina Wood
Mary Sullivan
Dottie Degnan
Sympathy Cards were sent to
The Family of Martha Knowles
Nancy and Bob Smith
Blood Pressures will be on hold
Until
Tuesday, February 14, 2006
9am-l0am
I am sorry for the inconvenience
Michele Lennon

FMO Meeting January 25, 2006
Molokai MHP
FMO is the Federation of Manufactured Home Owners of Florida, Inc. Many of us, like myself do not know what the FMO does And how it represents mobile home owners.
It watches for rule changes and challenges, many that are not in our best interests. In November a petition with 35,000 names, was delivered to Governor Jeb Bush and his Cabinet. This pertained to the insurance issues many were going through after the 2004 Hurricane season. These problems were difficult for many in the renewal as well as purchase process for mobile home owners, especially those built prior to the 1994 Code requirements. This is a work in progress.
All Mobile Home Communities should consider having a "Storm Prep Seminar" sponsored by FMO. This program addresses the unique storm needs of manufactured home owners. It includes Information about tie down techniques, insurance, and personal safety. This is important to all our residents whether they are here 2 months or all year. Some will not have the opportunity to make those important last minute preparations for a hurricane. All of our homes need to be protected. We will look into this program. Membership applications are on the Bulletin Board.
Michele Lennon
FMO Representative for Lakeside Terrace, District 3

The Red Hat Piccidilly Lilly's met last Friday morning, February 20, to discuss
future plans for the group. Pat Voelker discussed the possibility of taking a trip
to see the Musical Sweet Charity at the Ice House Theater in Mt. Dora. Unfortunately when we called tickets were almost totally sold out for the shows with only a few available that were scattered throughout the theater. We will look into another show and plan ahead the next time for all those interested in this type of outing. Many of our ladies expressed such an interest.
There is also an interest in a Movie Outing and Tea at the Magnolia Tea Room at the Lake Square Mall. A date has been set for Tuesday, February 28, at 11:30am. Mark your calendars and join us for a lovely Tea and some entertainment following. We will be looking into what movies will be playing on that date. A sign up Sheet will be posted soon for all those interested in going. All residents and guests are cordially invited to attend and as usual, Red Hat Attire is optional. However, all those Red Hatters who are inclined to dress in Red Hat Finery are encouraged to do so in honor of our Esteemed Queen Mum, Evelyn Heinfeld.
The Red Hat Piccidilly Lilly's are also planning on getting together informally on Monday, January 30th at lpm at the club house to make little decorative floral arrangements under the direction of Jean McFerren. These floral pieces will be delivered to the Leesburg Nursing Home residents on Friday, March 31, at 10:30am by the Piccidilly Lilly's. Friday's are the normal Bingo day for the residents so we will be helping them to the Bingo Room and assisting them with their games. A sign up sheet will be posted in the near future for those members who would like to take the time to visit the residents and bring a little sunshine into the residents. We have selected the Leesburg Nursing home because, as Queen Mum Evelyn states, " we should bloom where we are planted" ...nicely said Evelyn and so very true. This is our home and we need to spread some joy and eheer to those who are in need of some sunshine. There will be more on this subject soon.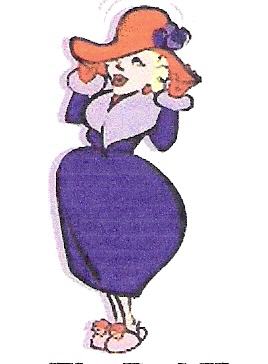 I would also like to invite our Red Hat Ladies and our residents to take up another project and that is one of bringing some well wishes and cheer to our men and women overseas. We now have a wonderful opportunity to do this through one of our residents' son. Doug and Sue Rice are one of the many countless families with a family member stationed so far away from home. We discussed this at our Social Club Meetings and would like to take it one step further by starting to send mail to their son, Bradley Rice. Here is his address: (Brad has a birthday the 27th of this month.)
CW2 BRADLEY R RICE
B CO 2-147th AVN
4-101 A VN REGT
IS9th A VN BDE
101st Airborne Div (ASSL T)
APO AE 09391
I encourage each and everyone of you to take a moment and send a note or card to Bradley wishing him well, thanking him for the job he is doing to protect this
great country of ours. A thinking of you note or just a card wishing him a happy birthday would bring a smile.
Our next task will be to get as many people as possible to provide a note or card so that we can box them all up and get them to his entire unit. I am sure many of them do not get much mail from family, friends or loved ones and days must seem very long between words from home.
We will be working on this project to let these men and women, sons and daughters, husband and wives and mothers and fathers, know how proud we are of them, and how much we thank them for the sacrifices they are making to keep our country safe and free. Please join me in this project, it will be so little from each of us and it will mean a whole lot to them. There will be more to come on this subject!
THAT'S ALL FOR THIS MONTH'S SEAGULL FOLKS, CHANGES COMING IN MARCH AS YOUR CURRENT EDITORS ARE RETIRING....
BYE, BYE
DOROTHY, PEG AND RICH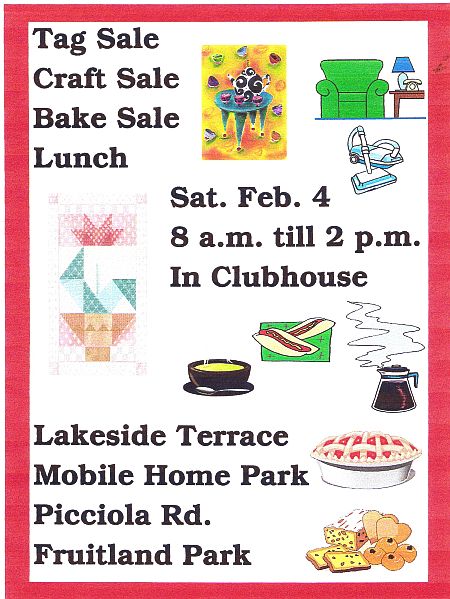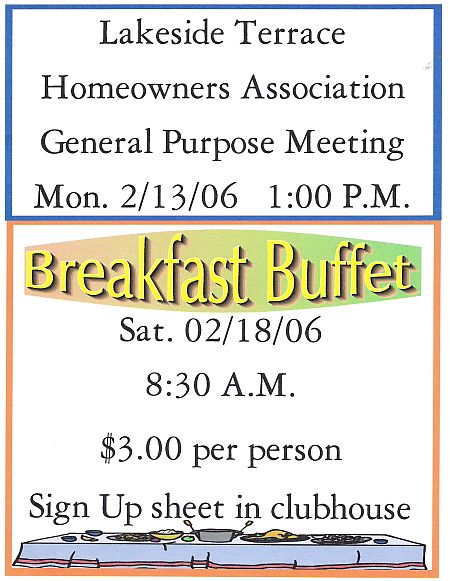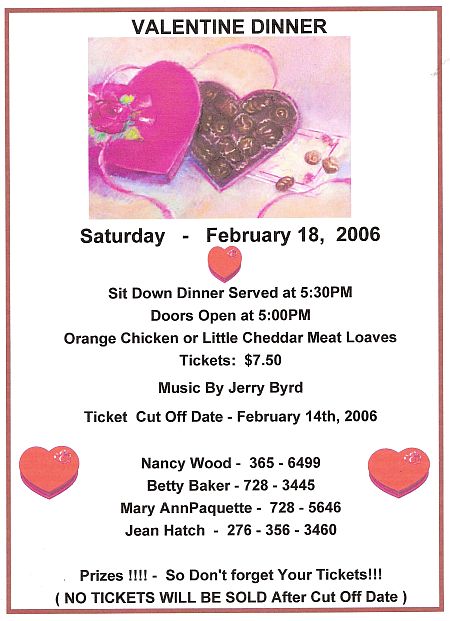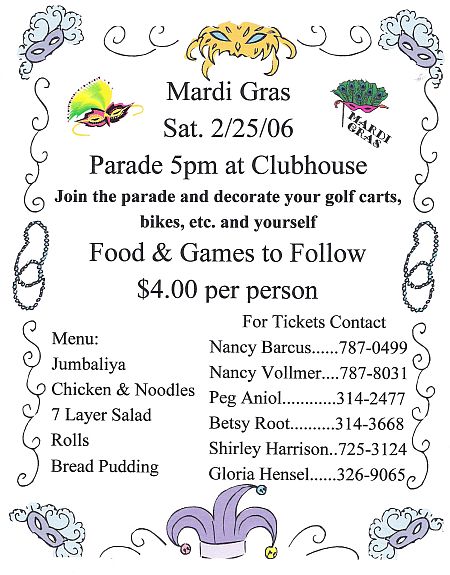 Lakeside Terrace
Health and Wellness Fair
March 7, 2006 9 am - 12Noon
The Health and Wellness Fair will feature Various Health Care Providers from Lake and Sumpter Counties.
Demonstrations, Presentations, Refreshments and Door Prizes
Some of those represented wiII be
The Deaf and Hearing Services Lake and Sumpter County
Lake County Health Department Shine
Dave Edwards (Energy Work and Hypnosis) Sunrise Are, Inc
Hospice of Lake and Sumpter County LRMC Wellness Center
Waterman Village Lifeline Program Leesburg Senior Center
Lake County Sheriff's Office Home Instead Senior Care
Harmony Massage and Wellness
Please mark down the date and join us for a day of fun as well as important information, to benefit us all.